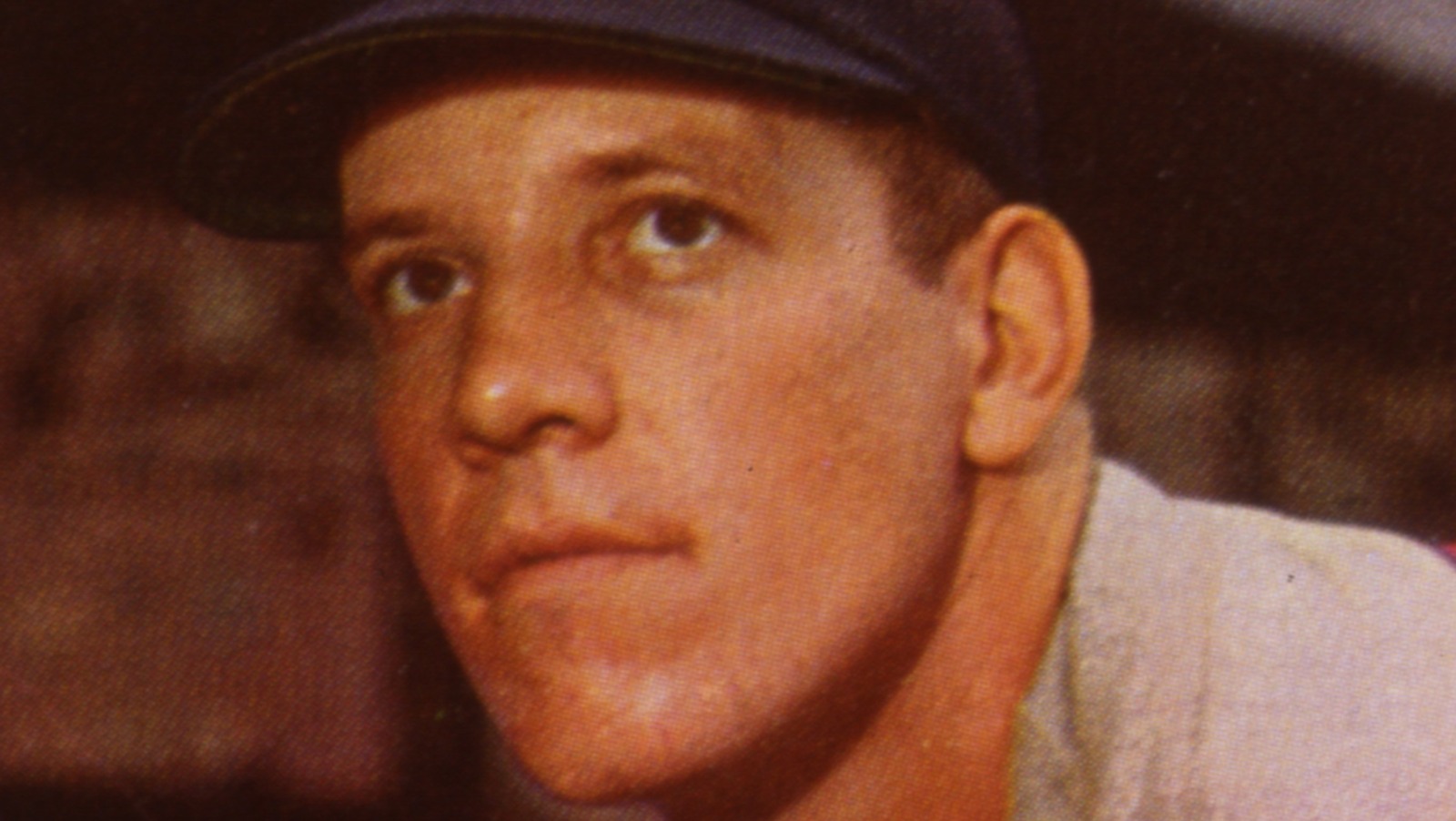 Fifteen years, 316 days. Let that sink in for a moment. That's how old Joe Nuxhall was when he stepped up to the mound on June 10, 1944, in the ninth inning of a blowout game where the Cincinnati Reds were trailing the St. Louis Cardinals, 13-0. According to The Sporting News, Nuxhall had just finished junior high school at the time the Reds offered him a contract, one which his parents signed due to the obvious reason he was a few years shy of drinking age. Making things even more interesting was how the Reds were actually scouting the Ohio teenager's father, Orville, who, according to Nuxhall, was a hard thrower in his own right. "Almost by accident, they found me," he told the Associated Press in 1994.
By 1944 standards, Nuxhall had MLB-caliber tools. He had already reached his adult height of 6-feet-3-inches, and he threw an 85-mph fastball — way too slow by today's standards, once again, but perfectly acceptable in the '40s. The Sporting News noted that his signing was partly out of necessity and partly a PR move, which meant Nuxhall wasn't going to see a lot of action for the Reds. But against the Cardinals on June 10, the game was all over but the final score, and that was the perfect chance for Cincinnati manager Bill McKechnie to give Nuxhall his first taste of major-league hitting.
And what a taste it was. Nuxhall allowed two hits and five runs and walked five batters in two-thirds of an inning, giving him an ERA of 67.00. Ouch. But credit needs to be given where it's due — Nuxhall was just 15 years old, and he was up against a St. Louis team led by future Hall of Fame outfielder Stan Musial.


.
,